Mallorca - View of the Formentor Peninsula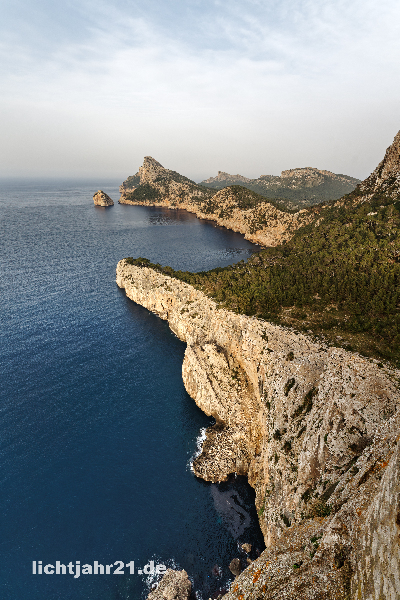 Story
The north of Majorca offers many landscapes worth seeing. Cap de Formentor stretches far out into the Mediterranean. There are spectacular views in many places. A wide-angle lens with a focal length of 14mm was used for this special perspective.
Picture description
Mallorca - View towards the famous Cap de Formentor in the evening light, on the left is the bay Cala Figuera, great depth effect, sunny weather, slight cloudiness - location: Spain, Mallorca Island, Formentor Peninsula
Shops
This image is available from the image providers listed here, among others. There you will of course receive the image without watermark.
The image portals offer you the opportunity to purchase this image as jewellery for your home or office, for example. A wide range of gift ideas can also be realised in this way.
---