Volcanic area with red glowing lava flow on Hawaii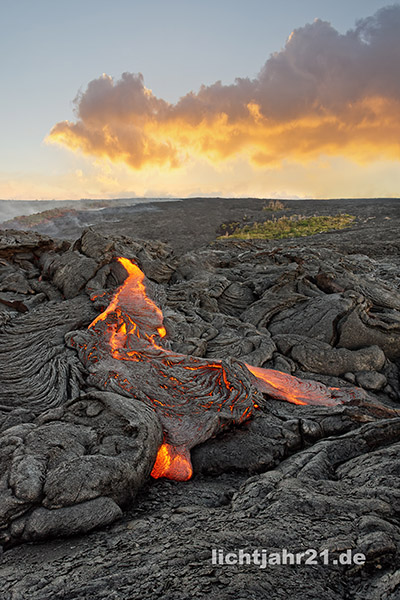 Location
Hawaii, Big Island, Puna district, Kalapana, Kilauea
Story
In the morning light, the visit to the active lava flow of Kilauea volcano was a particularly impressive experience. The little man stands humbly in the face of this force of nature.
Picture description
Active lava flow on Hawaii, magma emerges from a fissure, slowly cooling and solidifying in various patterns, morning light, depth effect
Shops
This image is available from the image providers listed here, among others. There you will of course receive the image without a watermark.
The image portals offer you the opportunity to purchase this image as jewellery for your home or office, for example. A variety of gift ideas can also be realised in this way.
---