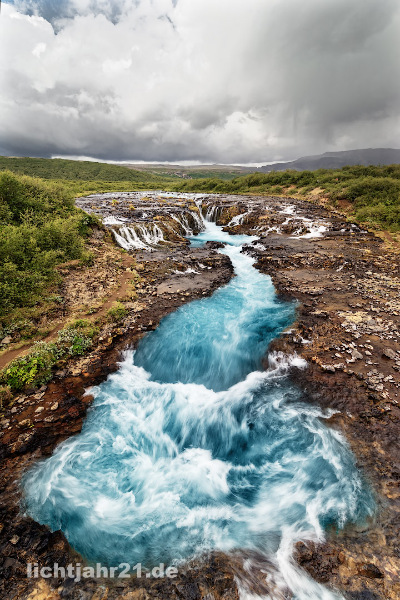 Location
Iceland, Golden circle
Story
Glacial blue water roars across the plateau and plunges into the depths as the mighty Bruarfoss waterfall. One of my favorite places in Ireland.
---
Shops
Info on the image offers
This image is available from the image providers listed here, among others. There you will of course receive the image without a watermark.
The image portals offer you the opportunity to purchase this image as jewellery for your home or office, for example. A variety of gift ideas can also be realised in this way.
Picture description
Scenic view of a waterfall with blue coloring, in the background a mountain range
---