Black sand dunes in front of mountain range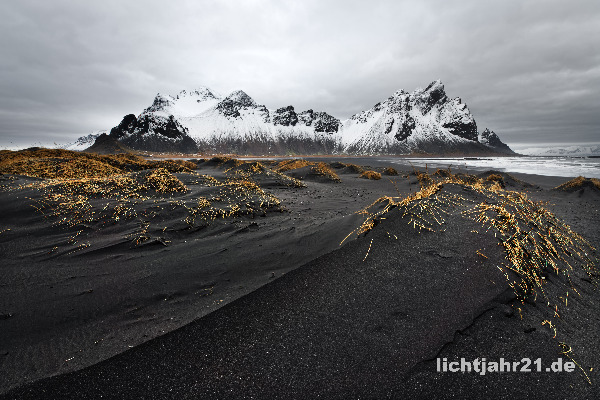 Location
Iceland, south coast
Story
Black sand dunes overgrown with yellow grass - an unforgettable sight.
Under a cloud-covered sky a gloomy-looking scene appeared.
Picture description
Snow covered mountain formation behind dunes of black lava sand beach, in the foreground a large sand dune overgrown with grass, great depth effect
Location: Iceland, south coast
Shops
This image is available from the image providers listed here, among others. There you will of course receive the image without watermark.
The image portals offer you the opportunity to purchase this image as jewellery for your home or office, for example. A wide range of gift ideas can also be realised in this way.
---